Interviewees
To unveil İstanbul, we found very colorful characters representing a wide range of İstanbul culture. We interviewed them all.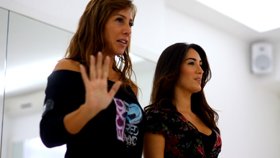 Asena
A star belly dancer for decades, she has brought back belly dancing and given it a prominent place on the Turkish public's agenda. She teaches us her style of belly dancing.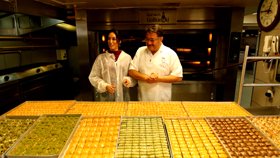 Nadir Güllü
The best baklava baker in Turkey is from a family from Gaziantep that has made baklava for generations and he now sells his baklavas in many countries. He shows us how to make baklava.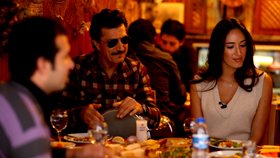 Burhan Öçal
The world famous Turkish percussionist played the accompaniment while we enjoyed a wonderful dinner, along with two of his companions, at a local fish restaurant.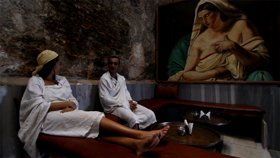 Tellak at Süleymaniye Hamamı (16th century historic Turkish bath)
A skilled masseur soaps, scrubs and massages guests of all sexes. He answers our questions about his job and shares his thoughts on being a tellak.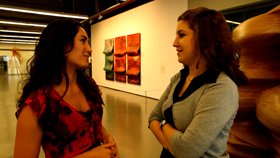 Çelenk Bafra
We asked the Curator of the Istanbul Modern Art Museum how Islam and modern art fit together.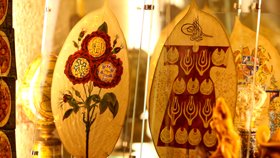 Nick Merdenyan
The calligrapher and illumination artist tells us how he gives life to dry dieffenbachia leaves by applying his art onto the leaves.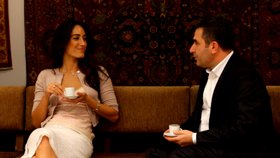 Rug Expert at Nakkaş
In Turkey, a carpet is more a work of art than an article to walk on. Turkish rugs are world famous. We asked several questions of an expert on Turkish rugs.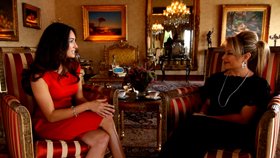 Demet Sabancı
This Turkish businesswoman and entrepreneur founded a media company that specializes in thematic TV channels: Fashion TV, the first Turkish youth and education channel, ZTV, and the World Travel Channel. She talks about herself and how it feels to live in a yalı (mansion) on the Bosphorus.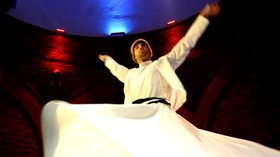 Whirling Dervish
The whirling dervish is the icon of the Mevlevi order of Sufism, a branch of Islam that is based on the teachings of the mystic poet, Rumi. Aiming to teach viewers more about them, we ask the most-often-asked questions.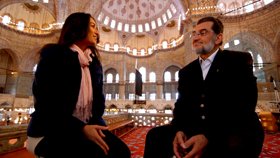 Emrullah Hoca
We ask the Imam of the most popular mosque in Turkey, the Blue Mosque, "Do imams marry? Do they have social security? How does one become an imam?" And many other questions...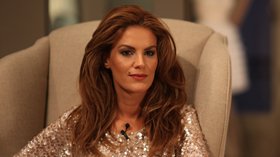 Tulin Şahin
We ask the internationally famous, top Turkish model, fashion designer, TV-presenter, actress and published author, "What is it like being a top model in a country where 99% of the population is Muslim?"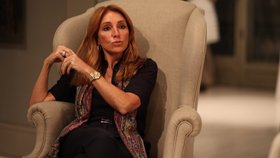 Dilek Hanif
This emerging Turkish designer showed her first-ever couture collection in Paris in 2004. For her premier haute couture collection, Dilek Hanif poured over history books, and took the Ottoman Empire's rich heritage to center stage.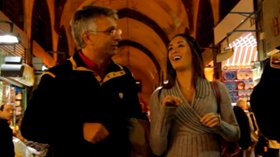 Vedat Başaran
Chef Vedat Basaran anticipated the Ottoman revival back in the 1990s when he opened Tugra, a groundbreaking Ottoman-style restaurant in the opulent Ciragan Palace Kempinski Hotel. He is now the chef of the Nar Restaurant.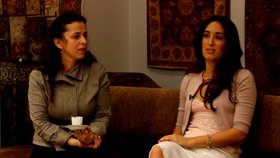 Turkish coffee cup reader
Traditionally, coffee readers use Turkish coffee grounds sitting at the bottom of the cup. Most of the coffee in the cup is consumed, but the sediments are left to settle. Readers require that the cup be covered with the saucer and turned upside-down. Symbols that appear are interpreted as messages regarding the past and the future.